Family
Visiting Château d'Oiron as a family? Discover all our offers!

The game booklet - All year round!
The "Play and discover the Grand Château d'Oiron with Pégali La magnifique" game booklet:
Explore the château and its contemporary art collections with Pégali: the pegasus-licorn who will accompany you on your tour, allowing children to solve various riddles and discover a host of surprises!
Suitable for children aged 6 to 12.
Available free of charge from the monument reception desk.


And don't miss the guided tours and artistic activities we offer for families during the school vacations
"Monument jeu d'enfant" during the autumn vacations.
Artistic activity workshops during the February vacations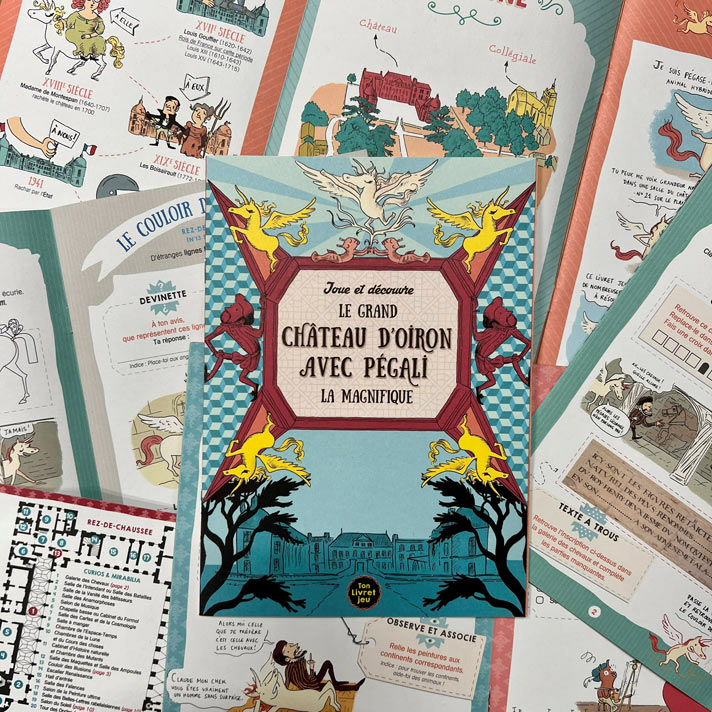 Explore and discover the curiosities of the Château d'Oiron park!
In summer, Château d'Oiron invites you and your family to take a breather and relax in its park!
Like real explorers, children will discover the history of the park, its flora and fauna, and its works of art through observation and composition activities, rubbing, modelling and gathering, equipped with a backpack and tools to guide them.
The " Promenons-nous..." kit consists of a bag containing creative materials and a notepad holder with pen, sketch map of the estate, herbarium and imagier. Its aim is to help children discover the various points of interest in the park surrounding the château: fauna, flora, heritage and works of art. Used independently, the kit offers a range of activities involving all 5 senses.
Estimated activity time: 1H30
Two kits are available, adapted for children aged 3 to 6 and 6 to 12.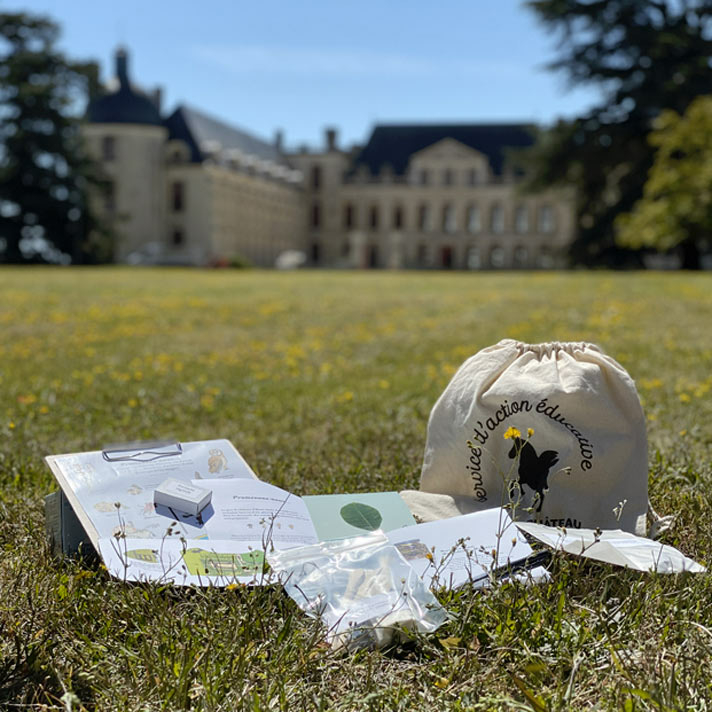 Enjoy the park
In summer, the park surrounding the monument is an ideal place for contemplation. Deckchairs are available for visitors who wish to relax, read a book or simply admire the site.
Where to eat?
Picnics are permitted in the park. Picnic tables are also available for our visitors.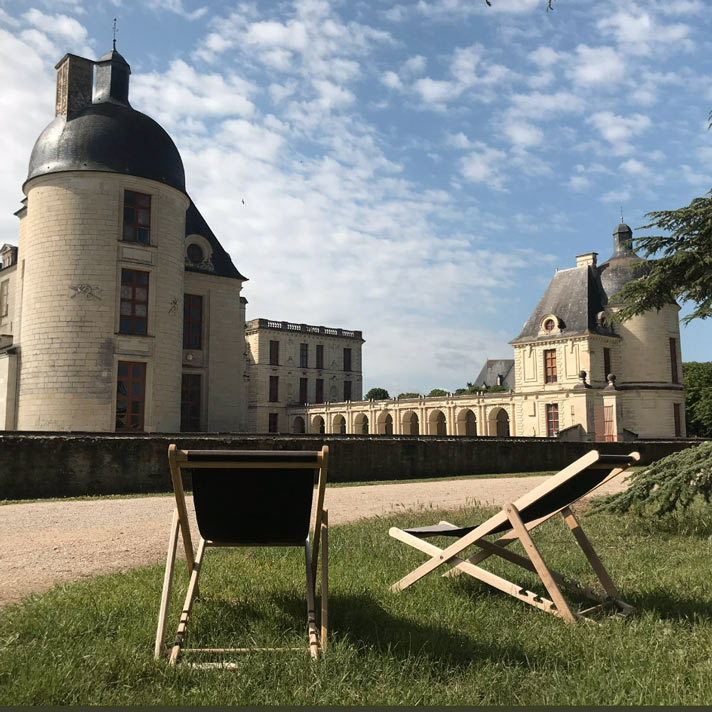 Visit with peace of mind!
Strollers are allowed in the park and only on the ground floor of the monument.
Lockable checkrooms for your personal belongings are available in the monument.
Relief maps of the monument available on request
Loan of wheelchairs
Guide and assistance dogs permitted